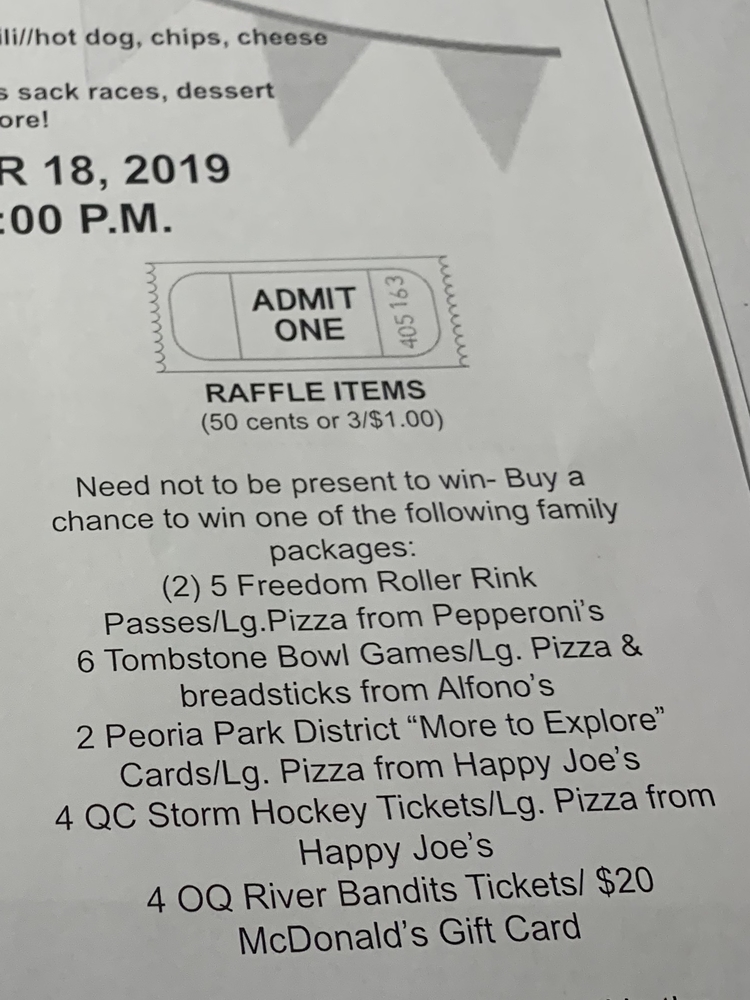 3r-5th are selling Raffle Tickets through 10/17!
Patrick Coate
Monday, October 07, 2019
3rd,4th and 5th graders are asked to sell raffle tickets to support the Fall Festival on 10/18. 50 cents/3 for $1. Each was sent home with three packs of tickets, an envelope and a letter listing the prizes. All prizes are family-oriented activities. If your student isn't selling, kindly return the tickets. Thank you!