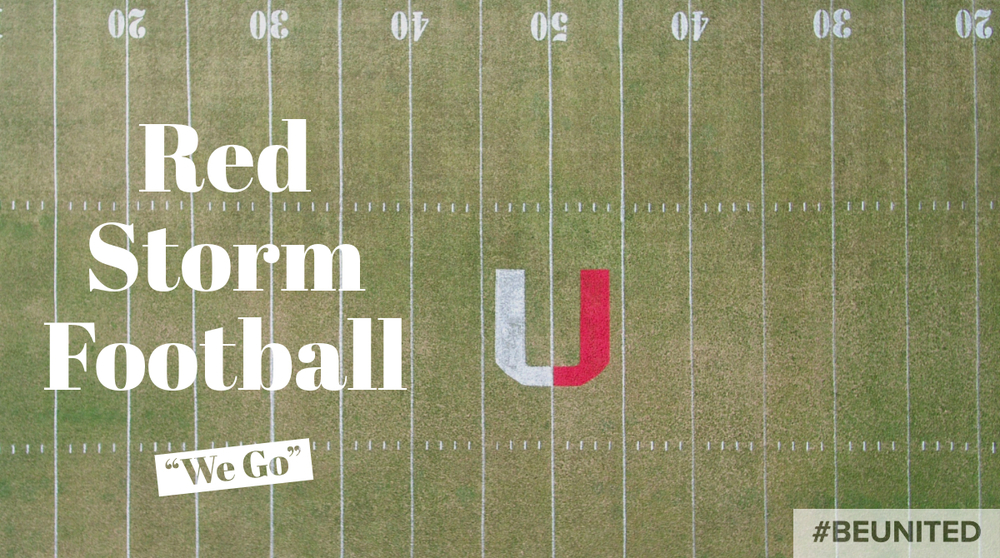 Offense goes Cold for United versus Mercer County
Sullivan Ross - United Communications
Monday, October 21, 2019
It was a chilly October night, perfect for football.
There was one thing marring the perfect night for both football teams, however, that would be the strong west wind.
Said strong wind also made it slightly unpleasant to be outside but ehcold certainly didn't stop football fans from supporting their teams.
Coming off their phenomenal homecoming victory against Stark County, United was hungry for another victory.
United's offense seemed to stall and had to punt throughout the first quarter.
One of these punts into the wind was touched by a Golden Eagle and recovered by United.
United however, was unable to get anything going and turned the ball over on downs.
The Golden Eagles' next driver would see a touchdown negated by penalty.
The ball was brought back and the United defense was able to stop the Golden Eagles from scoring. On United's next drive the were forced to punt from approximately their own 15, the put sailed in the wind and bounced all the way to the Golden Eagle 25.
A Golde Eagle fumble was then recovered by United on the Golden Eagle 28, but United was unable to capitalize.
After steady progress the Golden Eagles would run for a touchdown again negated by penalty. The Golden Eagles' quarterback later ran for a touchdown.
Their two point attempt was good.
United received the ball on their own 32.
A first down pass was intercepted and returned to the United 24.
After a Golden Eagle penalty, the ball was knocked out from a Golden Eagle and recovered by United.
United was unable to score the rest of the half.
The score at the end of the first half was 8-0 in favor of the Golden Eagles.
No scoring would take place in the 3rd due to great defense by both sides.
Even with their packs to the end zone, United was able to prevent a Golden Eagle touchdown. The first drive of the 4th quarter would end in a hard fought touchdown with a successful two point attempt.
Two passes completed to Alec Thompson would good for first downs.
After a penalty and a sack, United was at a dizzying 3rd and 30.
A pass was then complete for 5 yards, and Nolan Leffler was sacked for a turnover on downs.
The Golden Eagles ran for two first downs and ende d the game with a kneel down.
Final score 16-0 Golden Eagles.